LeBron James: Missing In Action
The year is 2023, and LeBron James is still out there playing at an extremely high level. It's unprecedented for somebody to come into the league at age 18, and to still be dominating when they're pushing 40. But when we're talking about the King, can we really be surprised?
The Lakers have struggled throughout the season, but the fight hasn't at all gone completely out of them. Though injuries have struck, they have tried to persist and prevail through effort and hard work as a team. Plenty more exciting moments await LA, and the rest of the league and of course the NBA picks will be changing.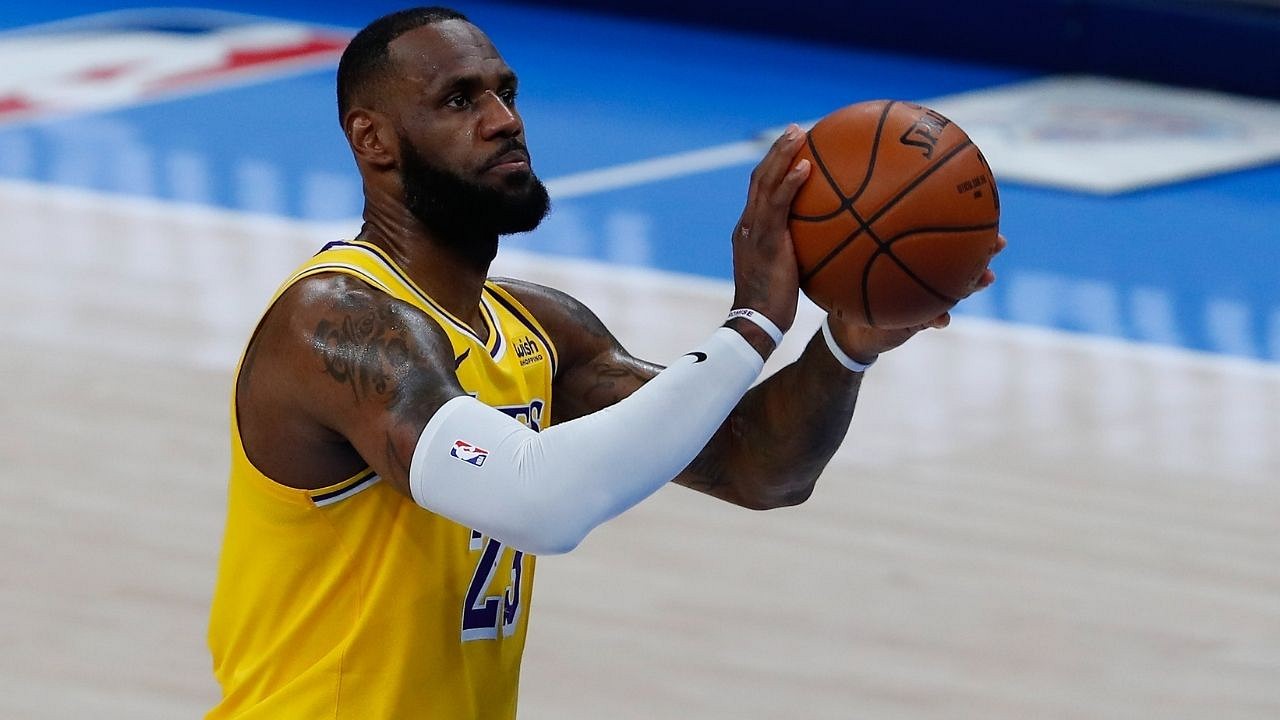 LeBron Misses Game vs Miami
When the Lakers took the floor against Miami earlier in the week, they did so with LeBron not on the floor, out with a non-COVID illness. Surprisingly, the first time he missed action this year, they won three in a row in November. That Heat contest marked the ninth time that James was unable to take the floor this year, for one reason or another.
In those contests, the team has surprisingly managed to post a 4-5 mark. They will have him back as they take on Atlanta in the next battle, a team he destroyed on his birthday recently. He posted a line of 48 points, 10 rebounds, and nine assists. This is for a guy celebrating his 38th year of life! This type of greatness into the late years has not happened before.
Dennis Schroder was able to lead his team to a victory against the Heat, scoring 32 points. They were without Lonnie Walker IV as well, who is slated to miss at least two weeks. Russell Westbrook returned after injuring his foot in a game earlier in the week to drop double-digit assists off the bench yet again, too.
The bigger story for the Lakers is the continued absence of Anthony Davis. But seeing James able to play big minutes every time he does take the floor, is very encouraging. He has not logged fewer than 31 minutes in any of the games he has appeared in 2022-23.
MVP-Like Numbers
A lot of NBA greats don't make it until the end of their 30's in the league. Some, like Vince Carter and Michael Jordan, are able to play into their 40's. Dwyane Wade didn't make it past 36. Paul Pierce faded out of relevance in his last few seasons before hanging it up. Larry Bird only made it 13 seasons in the league. 
But here is James, in his 20th campaign, averaging 29-9-6 per night.  Not only that, but he's shooting better than 50% from the floor. He has grabbed 10+ rebounds on eight occasions. 14 times in 29 games, he's been able to score over 30 points. He's even got five games with at least four threes made. Not bad, eh?
James likely will not win the MVP this year, nor again prior to the conclusion of what has been an insane career. That doesn't mean he won't continue to start All-Star games (off merit, not just popularity) and be among the best players in the game. But, it does mean that his trophy case is likely to remain as is.
Many debate him and Michael Jordan as to who the GOAT should be. It's okay to also ignore that debate sometimes, and just enjoy what the modern King is doing on the court every night. In the social media era, we're seeing a lot more of James than we ever did of MJ.
Lakers Still In Danger of Missing Playoffs
Sure, James is continuing to play at a high level. But if you read in between the lines of this article, you'll see the team is not currently in playoff position. Even in a year where the Western Conference is a bit watered down, they aren't in the top 10. They are 1.5 games behind the Utah Jazz for the tenth seed in the play-in tournament as of today. 
The big thing for LA is to get AD back on the floor. For James to play as many games as they can get out of him. Because with Walker and also Austin Reaves expected to miss several weeks, they'll need their stars our there as much as they can have them for.